My name is Hunter Stine and I am from Scottsdale, Arizona. I attend Cheyenne Traditional School and am currently in 8th grade, and a member of the class of 2027. Football has been a big part of my life ever since I was 4 years old, starting with flag football and eventually transitioning to tackle football.
I enjoy playing football because it not only brings me fun, but it also helps me become a better man and leader. As a quarterback, I am able to lead my team and always have the ball in my hands, making all the plays. In my opinion, a great quarterback must not only have skill, but also strong leadership abilities. The team must be willing to fight for you and protect you on the field.
My favorite quarterbacks are Justin Herbert and Tom Brady. I admire Herbert's playing style and hope to emulate it one day, but also appreciate the leadership that Brady brings to the field.
In addition to football, I also love playing basketball and working as an entrepreneur. I have attended QB Universe camp in the past and enjoyed meeting and learning from other quarterbacks from different states. My goals for the next 6-12 months include getting ready for high school football and earning the starting quarterback position for my high school team.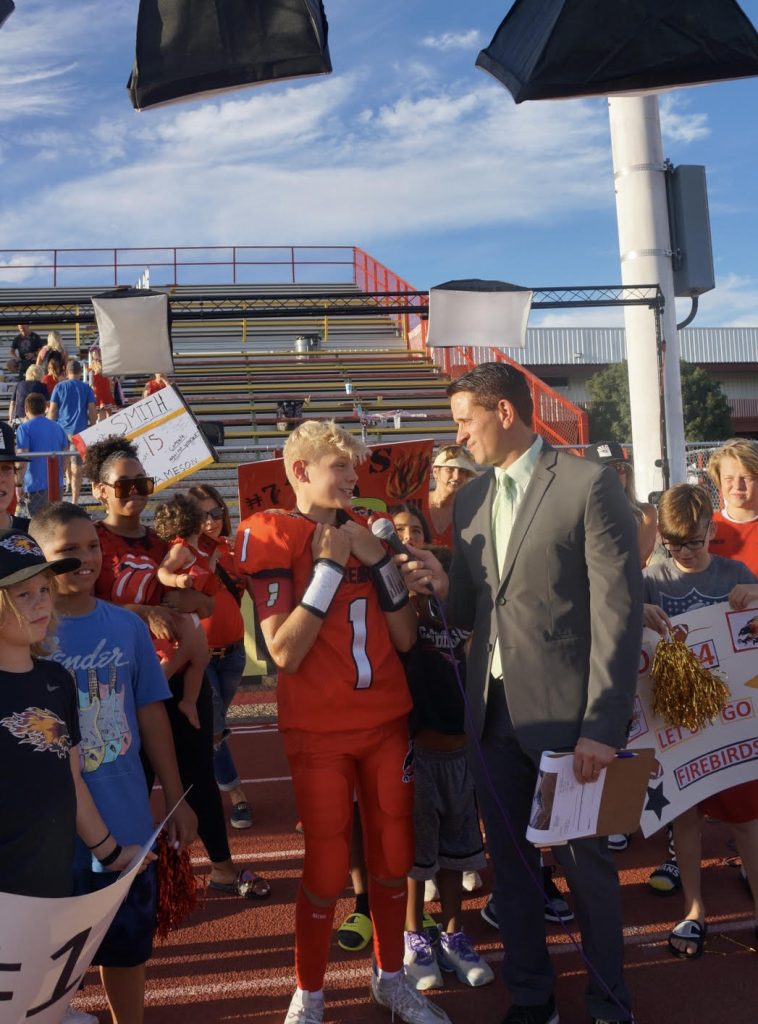 The most influential coach in my career so far has been my tackle youth football coach, Matt Frazier. He has not only taught me how to play the game, but also how to be a man and lead a team. I have always looked up to him as a mentor and wish to one day become half the man he is.
There have been several moments in my career that have defined my legacy, such as my first season of tackle football when I picked off a deep pass to win the game, and leading my team to a game-winning touchdown drive in the Turkey Bowl. These moments have shaped my youth football career and continue to inspire me to strive for greatness.