Andrew Cohill is a 10th grade student at Thunderbird High School in Phoenix, Arizona. He has been playing football for 10 years and has a passion for the sport. As a quarterback, Andrew believes that leadership and earning the trust of his teammates are the most important qualities for success on the field.
One of his role models is Steve Young, a former left-handed quarterback who was known for his hard work and leadership. In addition to football, Andrew also enjoys playing baseball, working out in the weight room, and spending time with friends. He has attended quarterback camps in the past and enjoys learning from different coaches.
Andrew's goals for the next 6 months include making his high school's varsity baseball team and having a successful season. Over the next 12 months, he hopes to continue working out and getting bigger, faster, and stronger in order to lead his football team to the playoffs and possibly the state championship. He is grateful for the guidance of his coach, Mike Giovando, and the support of other influential coaches, including Nick Duckworth, Kory Raftery, Matt Nalette, Jonathan Jaworski, Daryl Little, and David Camps.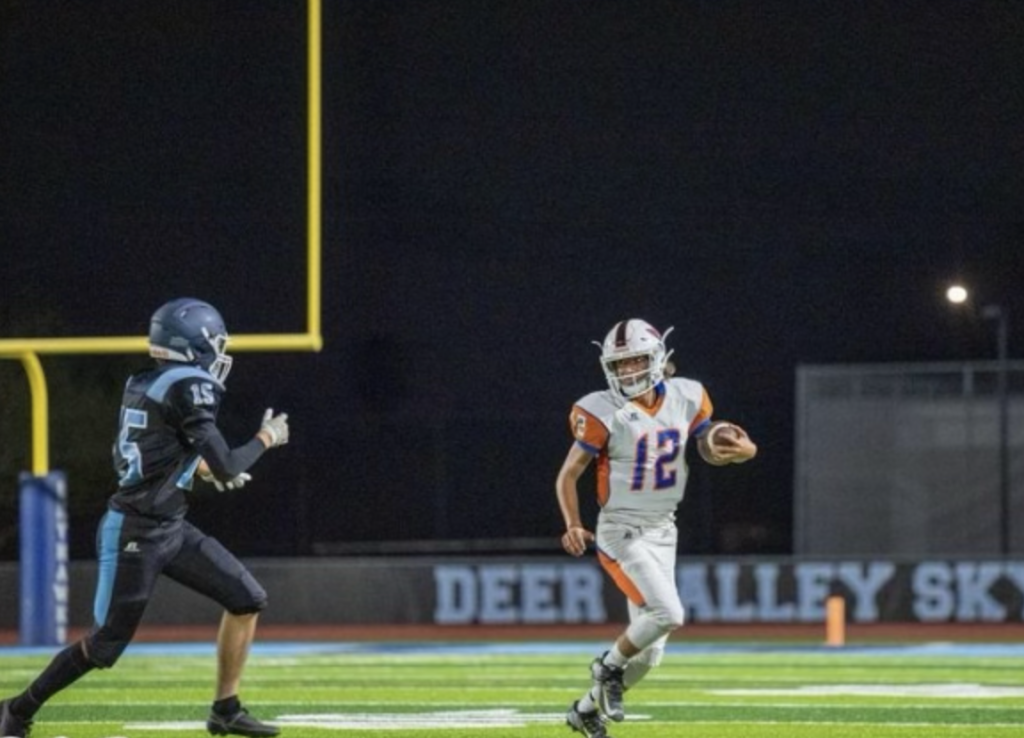 Andrew's pregame routine includes eating a turkey and provolone sandwich from Jersey Mike's and listening to music to get ready to play. He currently maintains a workout routine that includes weightlifting 5 days a week, speed and agility training 2-3 days a week, and attending Elev8 QB Academy 1-2 times a week.
One of his most memorable moments in a game so far was throwing a game-winning touchdown with just three seconds left to one of his friends who had recently switched positions from tackle to tight end during the last game of the season against a district rival. Andrew's advice to others is to always listen to your coaches and have fun, and that hard work will pay off.